Where is the Faculty of Engineering at Kasetsart University?
Kasetsart University commonly known and referred to as Kaset or KU, is a public research university in Bangkok, Thailand. It is the largest university in Thailand. It was Thailand's first agricultural university and Thailand's third oldest university. It was established on 2 February 1943 to promote subjects related to agricultural science. Since then, Kasetsart University has expanded its subject areas to cover life sciences, science, engineering, social sciences, and humanities. Kasetsart University's main campus is in Bangkhen, northern Bangkok, with several other campuses throughout Thailand. Bangkhen Campus is situated in an urban area on 136 hectares, the main Bangken campus supports 15 faculties, 2 colleges, 5 academic support offices, 4 institutes and 1 research center.
ICA-SYMP 2023  will be held at Building 9, a department of the civil engineering building, as shown on the below map and the floor maps. 
Map around Venue
Faculty of Engineering, KU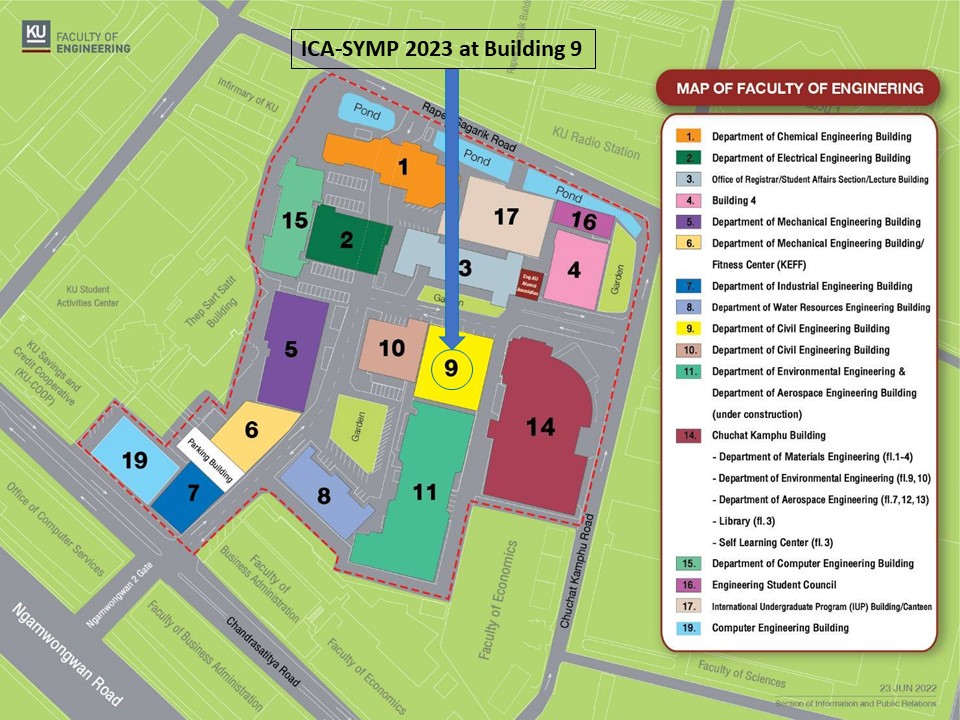 Floor Map of Building 9, department of civil engineering building.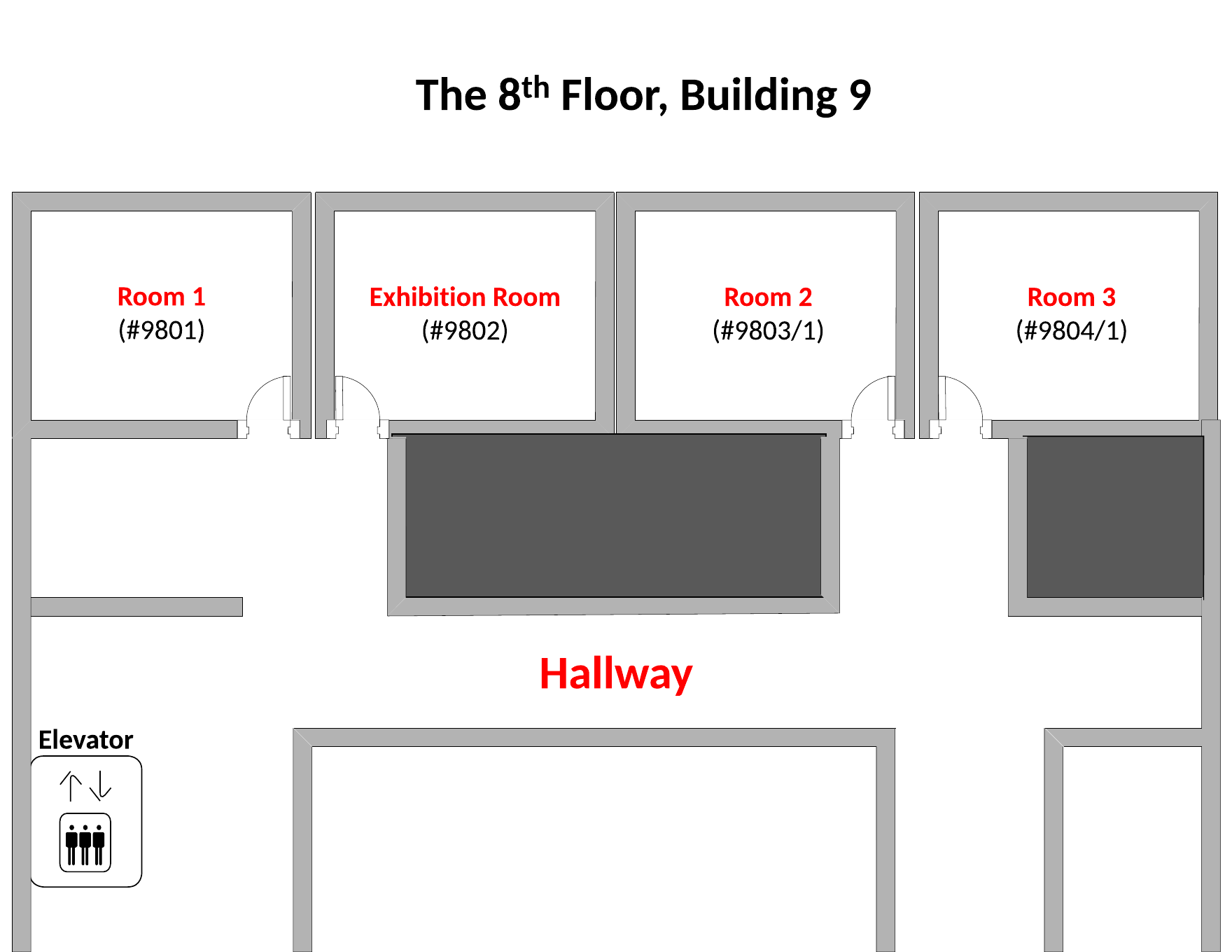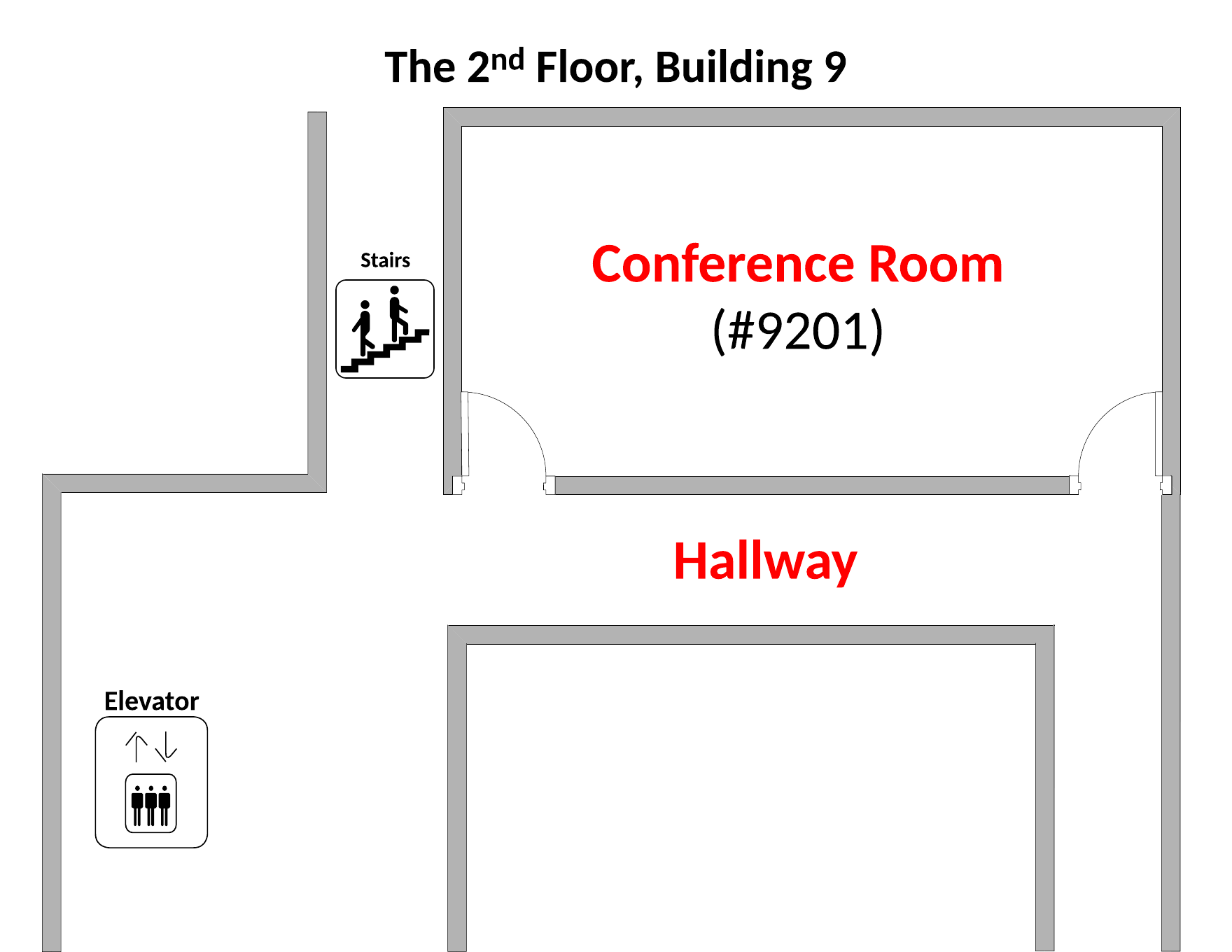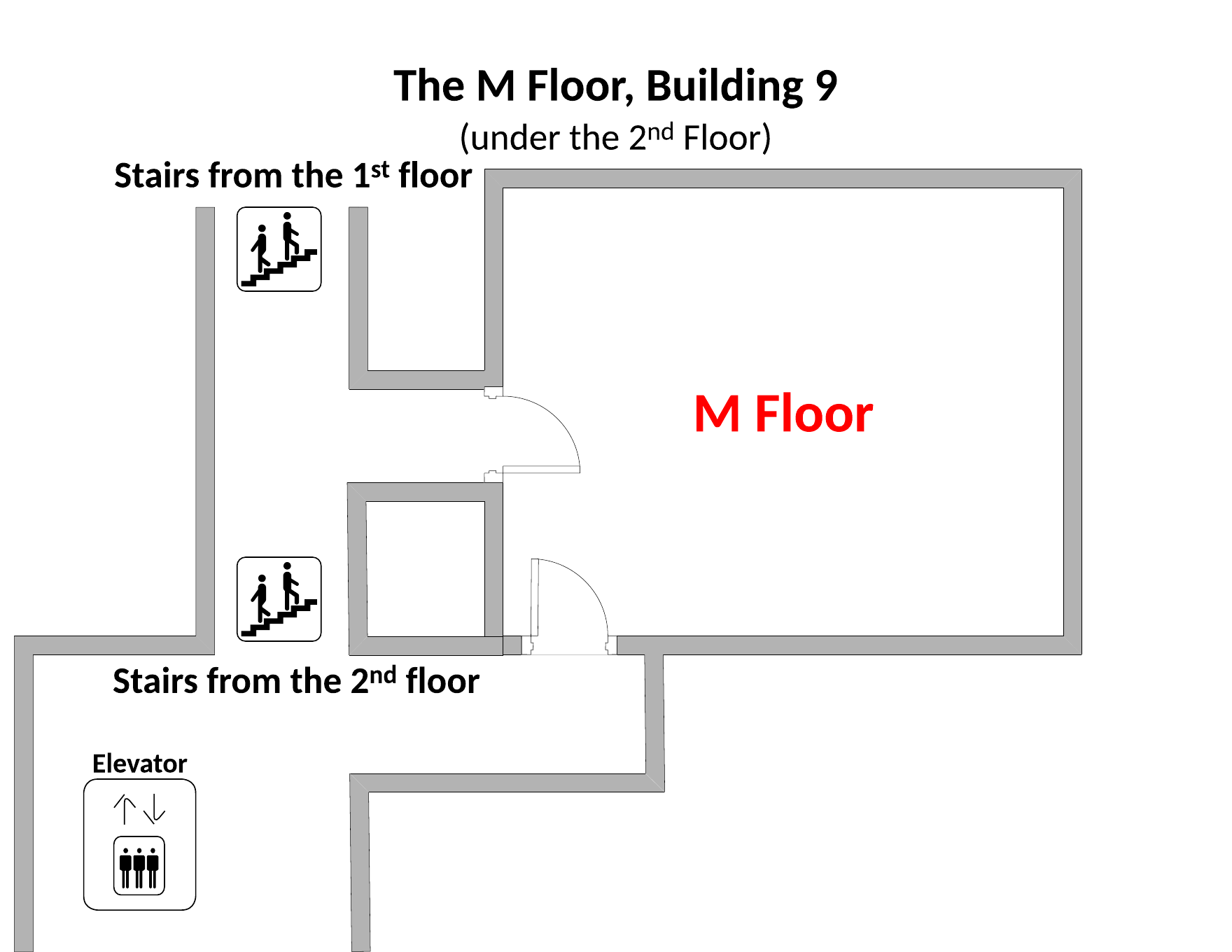 Kasetsart University
50 Ngamwongwan Road, Lat Yao,
Chatuchak, Bangkok 10900